By: Janet Zirpola, Owner
Cruise Planners, a full-service travel agency
There are similarities between cruises and all-inclusive resorts – and some of the differences actually make the resorts a great option for all kinds of travelers.
What a year it has been for the travel industry…unprecedented circumstances had essentially shut world travel down and only recently has it begun to reopen in certain areas.
Perhaps no other segment of travel has been hit harder than the cruise industry. While the industry executives are readying their ships to sail again, they must wait for the CDC and various international authorities to clear them for travel – and the waiting appears to be ongoing at this point. For those who enjoy cruising and are aching to return to sea, this has been a difficult stretch. And even once they resume operations, it will be a while before cruising returns to anything resembling normal.
So what's a cruise lover to do? We cannot do much about European or Asian travel at this time but for anyone who needs a break and is looking for a nice Caribbean vacation, all-inclusive resorts are a great alternative.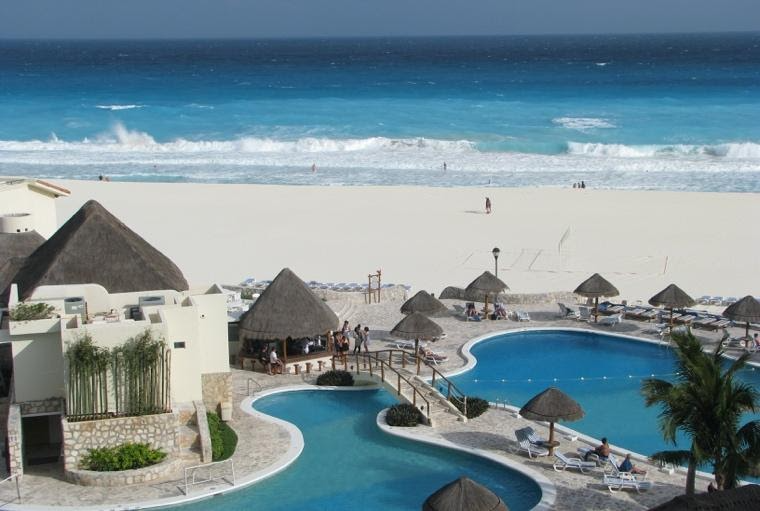 All-inclusive resorts are a no-fuss kind of vacation. Everything is included in the price you pay – hence the name! All food, snacks, beverages and alcoholic drinks are included in the price you pay for the resort. You may need to pay for extras like equipment rentals for water sports but that's it. You literally can travel with no cash if you'd like although I like to carry tip money even though it's not expected…nothing like a little extra to reward good service.
The atmosphere tends to be a bit more laid back at these resorts although most dining rooms do request proper attire – no shorts or bathing suits. You won't see people formally dressed but neatness is always appreciated.
And there is a resort type for everyone – some specialize in experiences for adults only such as Breathless Riviera Cancun. For couples who are looking for a romantic getaway, Karisma resorts are a good choice. And of course there are many options for families and friends like the Dreams group of resorts. There are also resorts priced all along the spectrum from modestly priced facilities to more luxurious accommodations.
Most resorts in Mexico and the Dominican Republic have reopened with capacity restrictions and do not require any Coronavirus testing in advance of traveling. Also, there are no quarantine measures in place for these locations. They are doing an excellent job of following all safety protocols and providing their guests with a relaxing experience.
Of course not everyone is ready to travel yet. We are still required to wear masks on airplanes and the resorts require them in certain settings. Some islands are more complicated to visit right now so it's more important than ever to seek the advice of a travel professional. We spend a good part of our day keeping up with the latest rules and regulations so we can advise our clients on how to travel well and safely.
So when you're ready to travel and you're looking for a warm and sunny vacation, all-inclusive resorts may be just what you're looking for.
Janet Zirpola, Owner
Cruise Planners, a full-service travel agency
Check out my Business Connects profile here
I am a dedicated travel professional who loves to help clients plan their vacations whether they be honeymoons, girl's getaways or family trips. Best part of my business is I get to know people and help them select the options that are suitable for them – you work hard for your vacation and I want it to be perfect for you. When you're ready to go, so am I…the world will be open for us again and we're all looking forward to that!