We all know about Sci-Fi movies and space. We flew imaginary space ships, while watching Star Trek and Star Wars back in the days. Alongside, we were also introduced to the mysterious Black Holes in the universe with ugly and scary creatures. We learnt that these black holes were an entrance to mysterious canals, when once entered, it was impossible to come out of. Well Start Trek was only entertainment. As far as we know, we live on the only inhabited planet, and the rest is unknown. To connect the two, the human race has always been scared of that mysterious thing called space. We made it to the safe travels— flying through the skies to travel the globe, never having to see space really. Ask those who travelled out there and saw those black holes. Are they real? Were they really that scary? Did anyone go into one? Did anyone come back to earth to tell us about it? That's a story for another day and somebody else to tell. Today I am going to talk about what is perceived as a black hole here on earth, in our financing world, every day. The human race seems to be dismayed by this mysterious financing "black hole" right in the heart of our town, on Main Street.
I am talking about the SBA. The US Small Business Administration.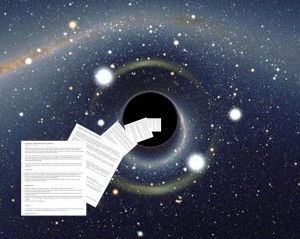 After the 2008/2009 global recession, lending dried up in the conventional world. Big powers like Bear Sterns, Lehman Brothers, Countrywide, and AIG perished to debt burdens and erroneous audit procedures. During this crisis the government had to do stress tests to see which lenders were still financially stable, and although reluctant, made them go back to start lending again. Through SBA, they were given strict instructions to lend to those business owners who had savings or reserves, had relevant experience, had historically paid creditors on time and maintained quality in product or service to ensure repeat customers, and the ones who were overall credit worthy. Underwriting became tighter as auditors began scrutinizing loan files.
What picked up slowly but surely, was a segment of banks that started following the US Small Business Administration programs, which in my opinion, brought correction to erroneous conventional lending methods. For example, if a property was valued $100, then money lent against it should be only $75 or $65, not $125. If a purchase price of a business being bought has over $500,000 in intangibles, then a business evaluation is mandatory, otherwise the down payment should be at least 25%. There are hundreds of other such corrections referred to as SBA SOP's which SBA lenders must adhere to in order to make their documentable decisions.
Change was necessary.
Some commercial lenders told me not to get into the SBA world because it involves a lot of documentation and work. Yes, but as a reminder, conventional oceans dried up not too long ago, remember? Loans were not being made. Conventional banks were asking lenders to sell insurance or cash management services, but not lend. In my honest opinion, many people from the conventional planet do not see the benefits of the SBA in a positive light. Maybe it takes a lot of time and effort to read the 400 pages of the SOP's. And those who did, migrated to or embraced the SBA planet, like myself! After years of being a conventional lender, it was the best decision I have made. I transitioned into the SBA world and learned how to find a balance between logic, creativity, and regulations, which by the way is one of our company's tag line. I closed over $30 million in the toughest years of recession between 2010 and 2013—the most financing I have ever done in my career. Crazy right? That is the power of SBA!
SBA loans are not for those who are ultra-rich, but are truly designed to help small businesses grow, to become those big businesses. SBA has been the pivotal driver in the US economic recovery in terms of business financing. Without complete knowledge of SBA Guaranteed Loans, people have been using the words "black hole" for this alternative source of lending. More documentation, longer time to close, too confusing, too complicated—these are just some examples of how SBA loans are misperceived as a treat. However, SBA route is no longer a preference, it is a tool to revive the faults in previous lending, and a tool designed to scrutinize each aspect in the lending process. It is just a lot more of common sense, logic, creativity and regulations – all designed to give you the ability to grow. That is my opinion and I am sure many of my followers would agree with me.
Some major types of SBA programs: SBA 7a Program, 504 Program, Community Advantage, SBA Express & SBA Export Express Line
EZ Funding Solutions is an SBA Certified - Project Finance Consulting and Business Loan Advisory Company serving Entrepreneurs and Professionals in the Business Lending world. With over 20 years of Banking/Lending experience, we assure you, we are not Loan Brokers or Packagers, but highly skilled former Lenders who prepare you and your business to become BANKABLE.
Being certified by the National Association of Government Guaranteed Lenders (NAGGL) that governs the SBA Program nationally, we perform various credit analysis, risk analysis and feasibility analysis in every Small Business project to develop creative solutions to overcome obstacles and mitigate risks. Then we structure debt per SBA regs, and underwrite loan projects upfront, before presenting it to the right lender who has the appetite and ability to approve the project.